I would head to California, crash with my cousin, scope out grad schools, get some Buddhist training, and write her several letters a day "instead of just scribbling in journals all the time." This exercise, Joy reasoned, would train me to write for an audience.
She would stay in New Jersey, finish her grad program, read my letters, edit and revise, and join me on the west coast [with my rough manuscript] after she graduated. Then we'd get married. This was Joy's plan.
And this was my plan when I got on the plane. I wrote her two letters before I landed in San Diego. I wrote to her about the canyon I lived in, grand poetic speculations about the Earth history that went into the geography. I wrote about the Buddhist group I joined, the things I was learning, the vows I was taking, the peace I was finding. I wrote day after day. Each day, I wrote longer letters, more detailed. It was the first time I'd written for a consistent reader—a real audience. I was finding a voice.
I wondered if Joy was enjoying the reading. She never wrote back. She never called. But she was busy with grad school. This was understood, part of the plan. Still, when she did write back, finally, one letter, it consisted of some stick figures she'd drawn—cartoons of our imaginary child. She'd conceived our stick figure boy on a napkin, with a cheap pen, in the over-caffeinated New Jersey diner where we used to smoke cigarettes in college. She signed her newest page of random doodling: Love, Joy. I was crushed.
The phone call I finally received, a month later, was her sobbing 5 AM confession—8 AM, her time. She was at some party with this guy—just a friend—from her grad program. They drank too much. He kissed. Joy kissed back. She was so sorry. She felt so guilty. She wanted my forgiveness. She needed my forgiveness. She had to go to class.
Thirty minutes later I was sitting in a Tibetan Gompa with my teacher, a Buddhist nun named Tubpa. I sat cross-legged on a cushion with my face in my hands, sobbing into my palms. Tubpa rubbed the back of my head and said, "Oh, there there. It will be alright." She advised me to leave New Jersey in New Jersey, to deal with my own karma.
I hopped a plane home the next morning. When I called Joy six hours later—"I'm home. I love you. You're more important to me than California, of course you are!"—she said she was booked solid all week: classes and papers and presentations. We had awkward reunion sex, about a week and a half later, in some tattered Holiday Inn. She dumped me with a quick phone call between classes about a week after that.
I tried to get my letters back, my California Journal, for over five years. I begged Joy to just photocopy the pages. She could keep the originals. I didn't care. I just wanted my words, my manuscript.
In the end, she sent an email letting me know that she'd read my letters, one last time, and then burned them all.
She hoped I understood. She just couldn't stand the letters existing any longer. She needed closure, and she did feel better now that they were gone.
In the conclusion of her brief email, she hoped we would always remain friends. "After all," Joy reasoned, "we've been through so much together. We're like family."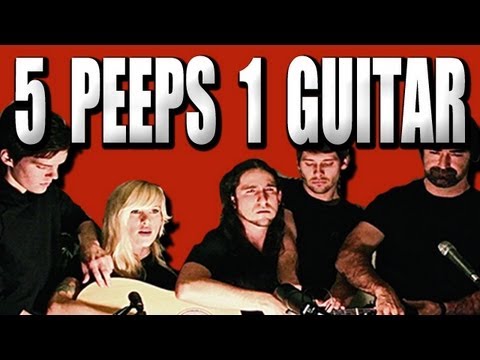 3 Ways That You Can Help #njpoet
Related Posts: