Unemployed sex is not all that different from employed sex except perhaps you're seeking more of it, out on a hunt to make your life gain a sort of purpose. That translates to, "Well, I may not have a job, but I sure am having a lot of sex!" Thus your existence and confidence is restored, if only for a night. Hell, if only for 30 minutes, because when you're unemployed, you feel like a bottom feeder.
My current unemployment came at a particularly vulnerable time for me. I had just moved to Brooklyn from the miserable, plastic bubble called Hoboken, NJ; two weeks later, I was fired from the writing job that took three years of waitressing to obtain.
And it was not just your typical, "Sorry, but the economy sucks and we are overstaffed," or the "You are unruly and untalented!" kind of firing. It was a petty, drawn out investigation based on the personal vendetta of a sexist, patronizing editor. I'm sure I pissed him off by asking he talk to me in a "more respectful manner." But hey—he is willing to give me a recommendation and, furthermore, his friend who works at a newspaper in Queens is probably willing to interview me if I want to utilize the jerk as a connection. Fuck off.
Dragging myself through the days with an excess amount of coffee, I have taken advantage of every job site and applied to anything classified in the literary field: staff writer, managing editor, copy-editor, editorial assistant, administrative assistant (glorified secretary), literary agent, proofreader, social media marketer, content manager, assistant to the publisher or the author or professor or, really, anyone who is worthy of an assistant. I applied to promote a gourmet chocolate company where, under the pseudonym of a chocolate gourmand, I would write a blurb on any blog or media outlet having to do with food and chocolate about how great the company is. I applied to write four album reviews for ten bucks a week and free CDs.
But there have been no responses, no love for the lowly writer who just moved to Brooklyn.
So, I will get my love from sex. Or I want to get my love from sex. But when I have sex, I feel guilty—like I should be using this 3 a.m. time slot for applying to more jobs, or I should have saved the forty bucks I drank as a prelude to my lover and I getting frisky. Then I remind myself, as I question my talent as a writer, I will not question my talent as a sex maiden. Bring it on, Brooklyn.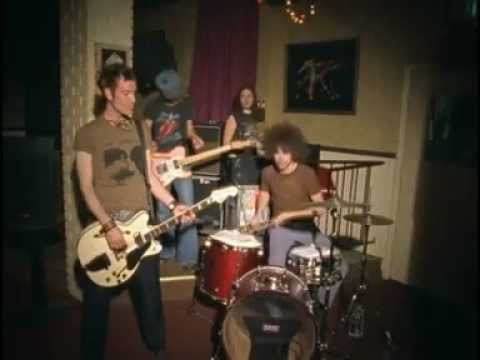 —
A struggling writer, Stephanie Ortiz breaks into spontaneous dance parties, hides in bookstores, and drinks martinis. Follow her on Facebook, Twitter, and her Blog.
Related Posts: