I came home from my appointment with the eye doctor, still blurry from the eye drops, exhausted from lack of sleep last night, crashed on my bed with the cat, and started scribbling into my notebook instead of napping.
I've been trying to write my daily posts in the afternoon whenever I can, so I can spend more time with Luz in the evenings. Two hours before she has to go to bed, wake up, and do it all over again. On the weekends, we try to squeeze in our work, and our family time. Both of us are silently dreading the Fall semester. I'll be teaching two classes. She'll be commuting into the city. I'll have to write at night. Not much choice. We'll barely see each other, and when we do see each other we'll both be exhausted.
So, I'm trying to milk this summer. I'm trying to spend more time talking with her about about things not work related. We're trying to see some good movies together. I'd like to take her out for a modest dinner on my birthday in a few weeks, to the sushi place where we had our first real date. We'll see. Stuff like that.
I was going to write a blog post about my life with vision problems, since that was the focus of my day. I got my first pair of glasses when I was three years old. It's been a long haul, living a life with this aparatus on my face. I started writing out everything I could remember about my life in glasses in the United States—since the 1970s. It was easy writing, I'm always telling people stories about being picked on for wearing glasses when I was a child. The other children, even a lot of the adults, were merciless about it.
Younger people, wearing their $500 designer frames, almost don't believe me when I say that people used to call me "four eyes" because I had to wear glasses in order to see.
Four Eyes.
That seemed like a good enough working title for the draft I was working on late into the afternoon. After about an hour of writing, it was officially too long be a blog post. I may have stumbled upon a book of some sort.
Working title: Four Eyes. Interesting.
So, before I go rest, listen to some music, simmer these rough pages I've been writing all day, I'll share a minor success in the Spending-Time-With-Luz department. I don't want readers to feel cheated by a blog post about a book I might be writing.
Here goes: this past Sunday I wrote a post called "Bracing for the Politics of Monday" in which I featured a song by Silent Knight, who I know via Twitter and via Manny Jalonschi, Managing Editor of The BQ Brew.
Silent Knight shot me a retweet of the post, essentially a Twitter thank you, and then he and The Band Called FUSE invited me to their Northern New Jersey show this Friday night. Word.
They even seemed excited when I said: "Of course I'll come!" Imagine that, like I'm the rock star.
So, ladies and gentlemen of the reading public, I would like to announce that, tomorrow night, for the first time in many years of struggling, I am taking my beautiful lady out on the town. We're going to get a modest dinner, and then we're going to see a concert in a small venue. It'll be cool. I promise. I know the band.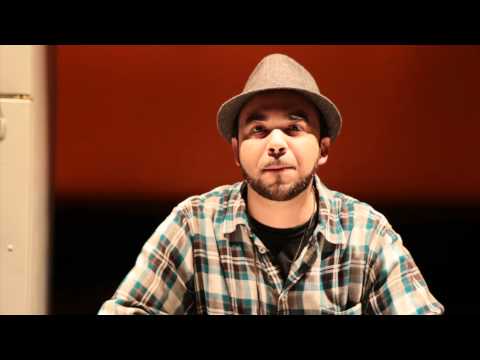 3 Ways That You Can Help #njpoet
Related Posts: