I tuned into a random broadcast from the steps of the U.S. Supreme Court just before the Defense of Marriage Act was killed. Less than ten minutes after the Livestream popped up, everyone was smiling, and crying, and hugging each other. Couples who had been committed to each other for decades finally felt validated by the government that took their taxes and then spit on their love.
I thought about my friend who came out to me with a timid text message several years ago.
Will you still love me if I tell you that I like girls? Because I do. I like girls. I'm gay. Please don't hate me. 
She hadn't gotten the warmest reactions from some of her friends, particularly her now ex-boyfriend's crowd.
My response: I'd still love you if you turned purple and sprouted gills and got all slimy and stuff. I might not hug you anymore, but I'll always love you, silly…
Her: LOL!
Me: So, what's her name?
That bit right there is the amalgamation of dozens of gay friends. I've had too many of these conversations, and I've promised every one of those deeply wounded people that I would never mention them by name on this blog.
"Don't you dare out me in your writing! And even if I come out, don't ever mention my name, or how you know me. Ever!" said one person whose name belongs on every page of this blog.
"Promise me, Charlie!"
I love her very much, and I did promise her that day, over lunch, never to mention her name, just as this blogging thing was getting started.
"Don't worry," I said, "no one will give a damn what I think. I'll probably get ten readers a year when all is said and done."
"You're such a stupid asshole," she replied, chuckling and shaking her head, chewing on her turkey sandwich. "Everyone has always cared about what you think. Why don't you know that?"
That was ages ago. I haven't heard from her since before I met Luz—going on five years. I fear that the reaction that certain people had to her homosexuality—when she finally did come out—I fear that trauma may have chased her from my life forever. I may be tainted by bad association and bad memories, but I'm sure I don't know the whole story. I miss her. I hope she is well.
There's plenty of heartache to go around. That's one of the many problems with bigotry and discrimination, the people who love the ostracized people feel the hatred as well. Bigotry hurts entire families, strains communities.
So, when I heard that DOMA was finally, of course, declared unconstitutional, essentially, I thought about that lunch date so long ago, with a loved one who will remain a ghost because I made a promise.
And I thought about the countless other encounters I've had with gay students and gay friends over the decades. I thought about what a relief it must be for them to finally gain some legitimacy in this crazy system, to be one step closer to a world where being gay is as normal as having blonde hair, brown eyes, being short or tall…
…
Anyway, congratulations brothers and sister, and hugs all around. My glasses just broke while I was typing this—seriously—so I'm cutting this one short.
The Moral of the Story is this:
It's been a good day for some of the oppressed in the United States of Amnesia, despite the otherwise Jim Crow week we're having. So, for this moment at least, I'm trying to focus on the positive, despite my wounded glasses. Does anyone know a good optometrist?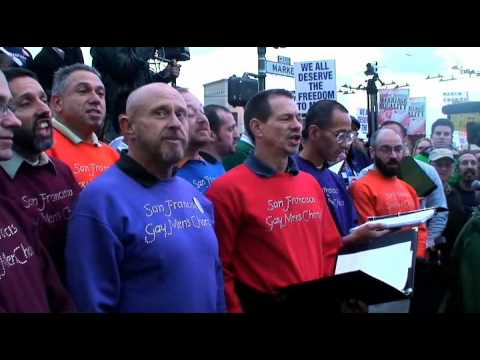 Related Posts: