VLADIMIR: "You should have been a poet."
ESTRAGON: "I was." (Gesture towards his rags.)
"Isn't that obvious?"

~Waiting for Godot
All my life I've been told not to be a poet. My working class parents—for fear of my assured poverty, homelessness, and starvation—encouraged me to learn a trade, a real skill, and it would be clear to you that I half followed their advice if you ever reviewed my alternate resume, or if you ever saw me clean and filet a fish or trim a cut of beef. Much of my non-academic employment history has been back-breaking and bloody, or mind-numbingly boring.
Through it all, though, I've always read and wrote and loved poetry. I always have for as long as I can rememeber. I learned to appreciate the literary beauty of novels and, more so, short stories in college and professor school, sure, but I always had a notebook in my pocket that I slowly filled with poetic observations, images, bits of conversation. Walt Whitman was my first teacher. Buddha and Lao Tzu taught me how to be mindful, pay attention, listen, focus.
It took my dearly departed novelist/artist best friend, Sang Lee, years to convince me to ditch the pocket notebooks for Twitter, and to start a blog about the life I've lived, the history I've lived through, and the ways I've managed to survive as an American artist—all written in my unique poetic, historical, political, Street Buddhist Monk from New Jersey sort of way. That was the vision.
And The Life and Mind of Charles Bivona was born, named by the man who loved to frame his poet best friend with low self-esteem as a strutting, arrogant bastard. Like Bill Hicks.
"For practice," Sang said, about the blog title that made me cringe when he first showed me the header he'd designed. He wanted me to take my stories seriously. And with his pushing, and the constant encouragement and love and talented assistance of Luz Costa, I did.
By April of 2009, I was freewriting, editing, several conscious attempts at a prose poetry memoir. I was publishing several times daily on what was then only charlesbivona.com.
That was when the story turned tragic in waves of disaster. The undergrads at the university where I was teaching and studying for my PhD, they found my blog and it started spreading around the student body like a virus: imagine. The deans were not pleased. I was ordered to stop immediately. I made some noise about freedom of speech, and I was not re-hired to teach the following semester.
When you get fired in academia, no one even notices. It's completely silent.
We were poised to find a lawyer, fight a legal battle, when Sang suddenly died of a heart attack in early January of 2010.
My only living grandparent, my grandma, died a month after that.
I wrote and delivered two eulogies, and, with no resources or emotional energy left for a legal battle, I limped back to blogging and got busy grieving through writing.
After a few months, I managed to network a gig as the managing editor of an important scholarly journal. It would be a life-preserver for my academic career, and a meticulous, meditation-like work to keep my grieving mind busy—just what I needed, until my good friend from the PhD program used the two recent deaths in my family to leverage the job away from me. True story.
"He tells me these two deaths have hit you very hard and that you may not be up to this editing position." The boss had already decided to give him the job instead when she emailed this. That's the nature U.S. Academia: indirect, scummy, and passive aggressive.
I quit the PhD program in disgust—All But Dissertation, ABD—a year later, after I aced my last doctoral exam.
We started using the njpoet.com url—a redirect to charlesbivona.com—because it was more memorable, and before long #njpoet took off on Twitter. Our San Francisco artist friend, Chewstroke, dashed off the sketch of the little boy in our logo—"took me five minutes"—a seemingly accidental likeness of me as a little boy that evokes a comment from my mother whenever she sees it.
"Are you sure he didn't sketch that from one of your baby pictures?"
He swears he did not.
All along I've been trying to stick to the idea of a prose poetry memoir, poetic impressions of what it feels like to live through the cultural aftermath of Vietnam, The Cold War, and 9/11—the original vision.
I abondoned line breaks for this poetic project because they turn too many readers off, make them realize that they're reading poetry and subsequently shut down. I've come to to the same conclusions regarding rhyme, though, outside of underground hip-hop artists, I've always fucking hated rhyming poetry. Except maybe Auden, but that's another blog post.
Anyway, the point of this off-the-cuff entry that I have no intention of editing for more than spelling, punctuation, and typos is this: Everyone told me NOT to be a poet, even other writers. Especially other writers, and professors, and academics, and scholars, and business people, and lawyers, and family members. Write a novel! Write a scrrenplay! Write a sitcom! There's no money in poetry! Nobody cares about poetry! Nobody buys poetry! People hate poets!
But I can't change who I am.
Eventually, a few people supported me, helped me. Eventually strangers and new friends cheered me on. Eventually more and more naysayers came around to the idea. Poetry is important. The world needs poets.
"What do you mean you're just a poet?!" said more than one person at Zuccotti Park. Awakening.
And then this week past week, Jackie Martling referred to me as #njpoet almost a dozen times on the Howard Stern Network, SiriusXM: National Satellite Radio.
I've already been hired by a few performers as a private teacher. It seems that actors, especially, see the value in learning how to read and write poetry. They understand that the ability to read, analyze, recite, and write poetry will help them write and/or perform just about anything better. They even think it's worth paying a succesful poetic writer $25-$50 an hour for private poetry lessons–especially when he's also worked as a professor for ten years.
Imagine. Just like that, I'm a poet for hire. How's that for self-esteem building? Sang Lee would be so proud.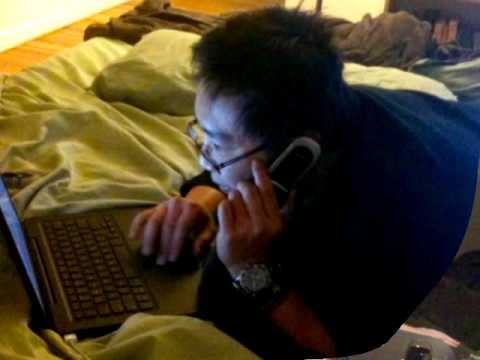 Related Posts: